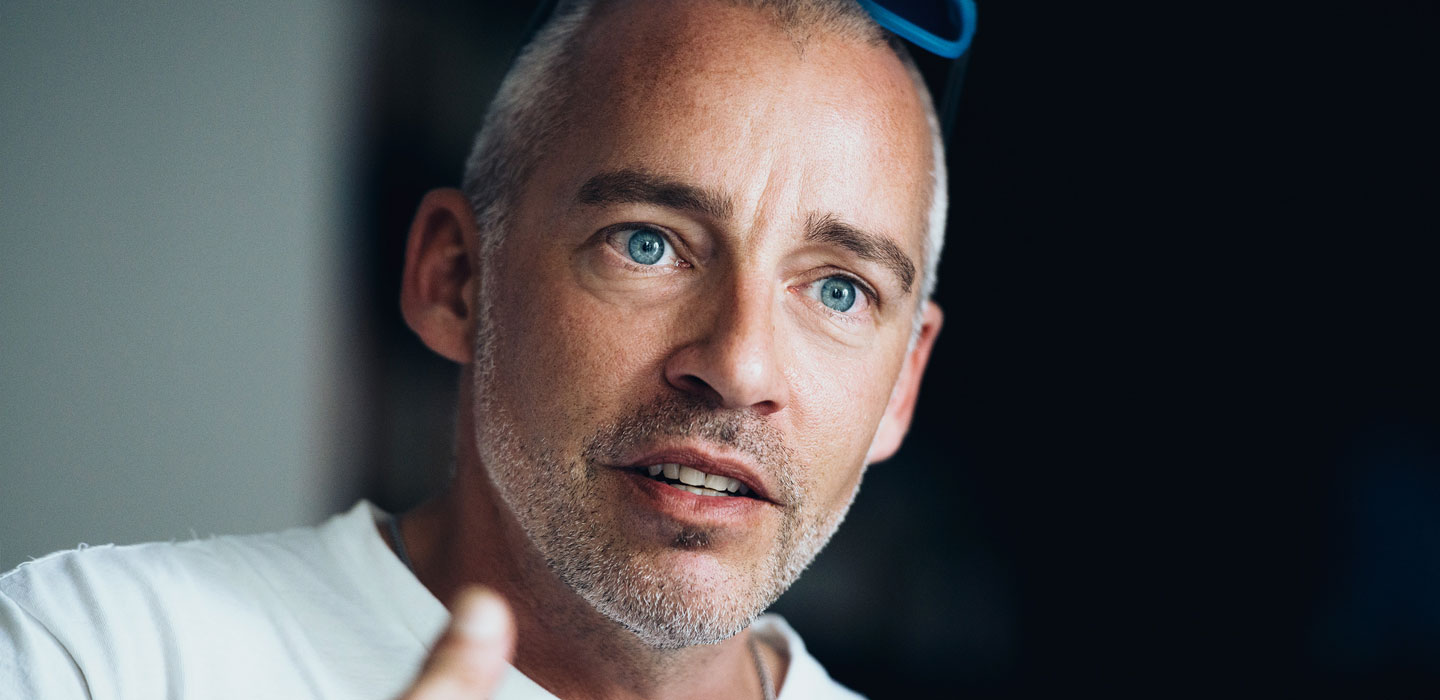 At 22, Thomas Grube founds his first production company, Memphis Productions, with which he produces a short film based on a novella by Tankred Dorst and, in 1994, a comprehensive documentary of the Love Parade (Stud!o K7). At the same time, he begins studying American Studies and Political Science at the FU Berlin, before studying "Film and Television Business" for a few semesters at the HFF Konrad Wolf in Potsdam-Babelsberg.
Together with Uwe Dierks, Thomas Grube founded the company "grube&dierks" in 1997. Two years later, together with journalist Andrea Thilo, they founded the production company BOOMTOWN MEDIA in Berlin, where Thomas Grube has been working as a writer, director and producer ever since. Closeness and authentic humanity, strong dramaturgy and visual language, emotion, innovation and a high production value characterize his films, which are successfully distributed worldwide.
Award-winning films such as RHYTHM IS IT! or TRIP TO ASIA, a BBC co-production, are among his most successful cinema documentaries. For RHYTHM IS IT! he received the Bavarian Film Award, the German Film Award, the German Cinema Guild Award and a number of other awards. For TRIP TO ASIA Thomas Grube received, among others, the "Tiempo del Historia Award" at the Valladolid International Film Festival, the German Cinema Guild Award and the ECHO Klassik Award. Both films premiered at the Berlin International Film Festival. For his documentary THE ART OF BEING A VIRTUOSO about the pianist Lang Lang (ZDF/ BBC/ SONY) he received the Grand Prix Golden Prague. The concert film about the organ virtuoso Cameron Carpenter, which is part of the documentary THE SOUND OF MY LIFE (ZDF / ARTE / WOWOW/SONY), also received the ECHO Klassik Award.
Thomas Grube is a member of the German Film Academy.