WARSZAWA EXPRESS
ANDREA THILO encounters young Warsaw and their visions, fears and longings in their own ever-faster-moving cosmos. An intimate and consciously subjective insight into the lifestyle of a Polish generation that encounters a growing Europe with spontaneity and eloquence.
A city searching for a new role within a Europe in transformation.
The lives of a few Warsaw residents are glimpsed in a taxi, a two-room flat and the former ghetto, as are the dreams of a banker, two newly weds, a young student, her parents and others fond of nightlife.
Andrea Thilo meets youngsters and records their visions, anxieties and longings in their swiftly evolving milieu in the midst of the Polish metropolis. It is a film about the life of a generation of go-getters, a touching reflection on the present-day Polish identity, which has been shaped by a varied history often changed by foreign intervention.
It is an intimate and consciously subjective look at the attitudes of a new generation of Poles who are facing, with spontaneity and a readiness to learn languages, a Europe increasingly homogeneous.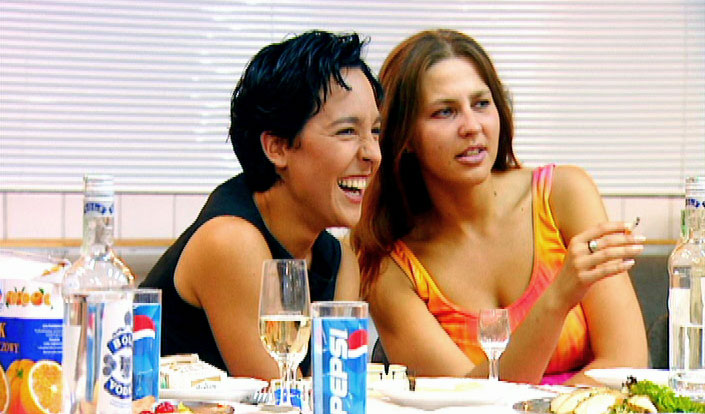 With
ANDREA THILO, JOLANTA KWASNIEWSKA, KATARZYNA KOZYRA, ADAM KRZEMINSKI, NATALIA KUKULSKA, FRANK&WOLF, THOMAS COLLIN and many more.
Team
Written by ANDREA THILO, THOMAS GRUBE, directed by THOMAS GRUBE, assistant director: MALIN BÜTTNER, camera: RENÉ DAME, sound: ANDREAS PRESCHER, montage: MARTIN HOFFMANN, music: DAVID BOWIE, NATALIA KUKULSKA, ANNA MARIA JOPEK, commissioning editor: HANS-JÜRGEN BÖRNER, producers: UWE DIERKS, THOMAS GRUBE, ANDREA THILO,
A BOOMTOWN MEDIA production
in collaboration with NDR and ARTE
World sales by
BOOMTOWN MEDIA INTERNATIONAL
Honours
Nominated for German Television Award 2000